As a property investor, you are always aiming to maximise your return on investment. So, when the time comes to update your rental property, you'll want to focus your spending in ways that will make the property more attractive to potential tenants while minimising your ongoing maintenance costs.
A few simple interior cosmetic improvements can dramatically boost a property's rental appeal. Freshly painted walls and new carpets, for instance, can do wonders for the look and feel of a home. You might also consider updating the light fittings or installing an air-conditioner to keep your tenants comfortable year-round.
But according to Your Investment Property magazine, there's nothing that brightens a home's interior quite like new window furnishings. Just as old curtains can date a room, new shutters or blinds can instantly improve your rental property's visual appeal and give it a fresh, modern edge.
An eye-catching interior can help to attract more rental enquiries, which could mean you find a good-quality tenant sooner, or even achieve a higher weekly rent.
Which Window Furnishings for Your Investment Property?
Colour is an important consideration for any cosmetic improvements to your rental property. The interior should be a blank canvas for your tenant to fill with their own furniture and belongings, which they can personalise in a style and colour scheme of their choosing. Even if you like to go a little wild with colour in your own home, when it comes to your investment property, a neutral palette is best.
Cost is another important factor, although 'cheap and cheerful' isn't necessarily the best option. You should aim for window furnishings that are both durable and cost-effective, so you'll achieve a great result that will last for years and require minimal ongoing maintenance.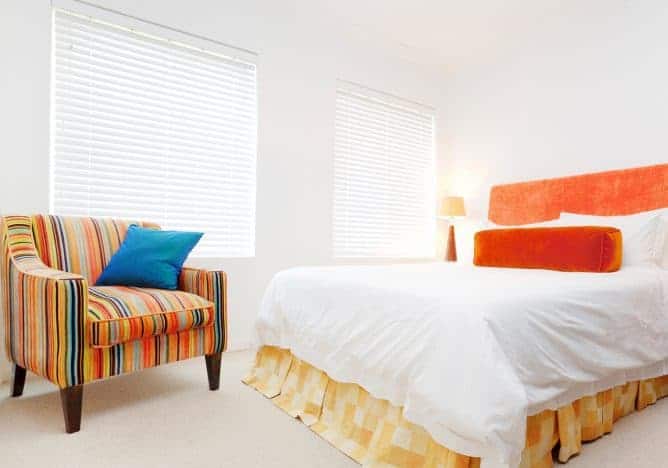 Venetian Blinds for Affordable, Functional Elegance
Offering an elegant blend of style and functionality, venetian blinds are a smart yet affordable option for your rental property. Easy to clean and maintain, they offer excellent control of sunlight, airflow and privacy.
Aluminium venetians give a sleek look, which can nicely complement white walls or stainless-steel appliances, depending on the colour selected. They also have the advantage of being particularly cost-effective.
Timber venetians are another great option. Crafted from sustainable basswood, they are attractive and durable, with added insulation benefits. Available in a range of natural stain and paint finishes, our timber venetians can be customised to suit your property and colour preferences.
For wet or humid areas, it's hard to beat polyresin venetians, which offer a timber-like look but are unaffected by moisture and humidity. All our venetian blinds are available in different blade widths and are backed by a five-year warranty.
To learn more about our range of venetian blinds, you can visit our website to book in a time for us to bring the showroom to you.
Contemporary Roller Blinds for Privacy and Insulation
Roller blinds are a clean, simple and highly effective option for modernising your rental property's look. They offer an array of practical benefits, including outstanding light and shade control, privacy, and block-out functionality. They also have great insulating properties, helping to keep the home warmer in winter and cooler in summer.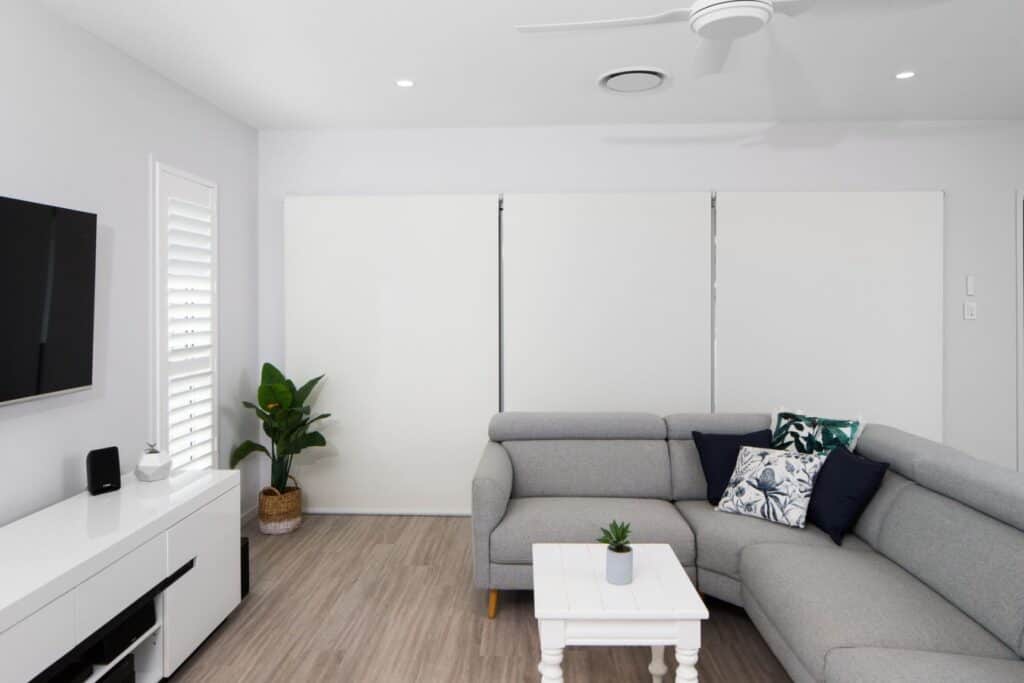 Available in a vast range of colours and three different opacity levels, our roller blinds can be easily customised to suit your property. Pale neutral shades, such as cream, beige or light grey can be effective in rental properties, or you could consider darker tones, such as charcoal, to match dark floor coverings.
Like our venetians, our roller blinds all come with a five-year product warranty for your peace of mind. You can find more details on our website, where you can also book a time for your free measure and quote.
Polyresin Shutters for Superior Quality and Style
A quality rental property deserves special treatment – so why not consider the extra privacy, security, durability and inimitable style that only shutters can offer?
Our Alto Polyresin Shutters are adept at capturing both the breezes and the light. Built strong and with excellent thermal and acoustic insulation properties, they are unaffected by moisture and humidity, making them perfect for the Queensland climate.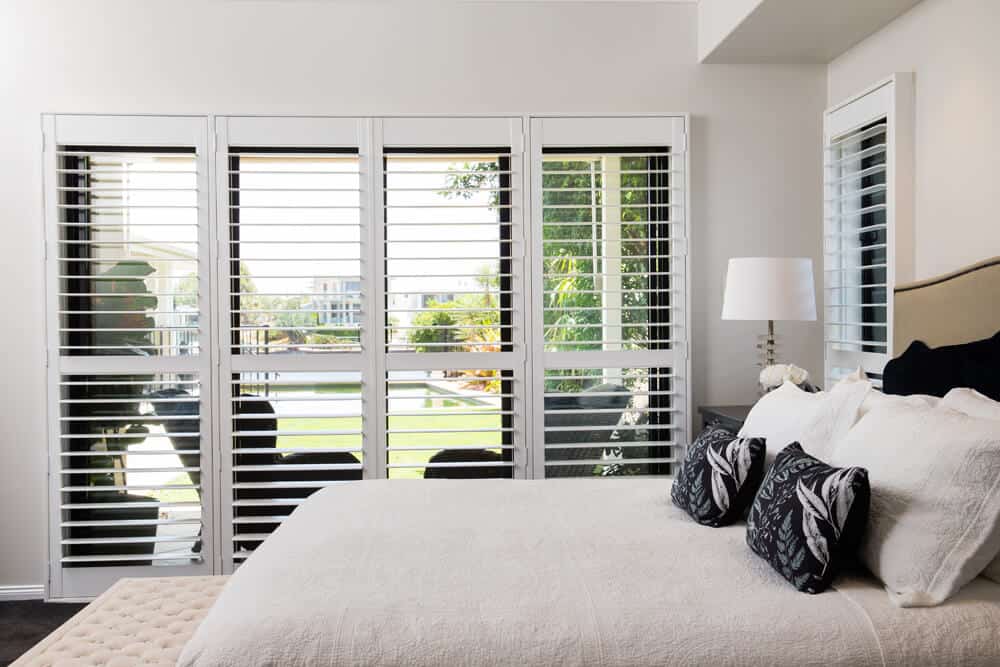 Shutters are available in a wide range of colours, two different blade sizes, and in fixed or sliding design options. Easily customised to suit your property, shutters can help to maximise any space and enhance your property's rental appeal.
Alto Polyresin Shutters are also guaranteed to last, being backed by a 10-year structural warranty, plus a 5-year warranty on the paintwork. Please get in touch to find out more about our range of shutters.
Ready to Update Your Rental Property?
Book in your free measure and quote today, and we'll help you choose the most stylish and cost-effective window furnishings for your investment property. We'll guarantee you exceptional prices all year round, wrapped up in good, old-fashioned customer service and honest advice.
If you have any questions at all, please reach out to us on 1300 077 125 and we'll be more than happy to help.