Factory Direct Shutters' outdoor blinds and awnings go a long way in creating a brand new patio, deck, terrace or outdoor living space for you to enjoy, but that's not the end of it.
If you truly want to create something special in your backyard and maximize this new space, consider investing in some potted plants to liven up and add some vibrancy to your area. Plants create a tranquil atmosphere that brings nature to you, making your space more comfortable, relaxing and inviting.
This list delves into the best potted plants to suit your patio, according to your specific tastes (and gardening abilities). They're all built to withstand the merciless heat that Queensland's sun brings, which your new awnings or blinds also help with too!
Lush & Full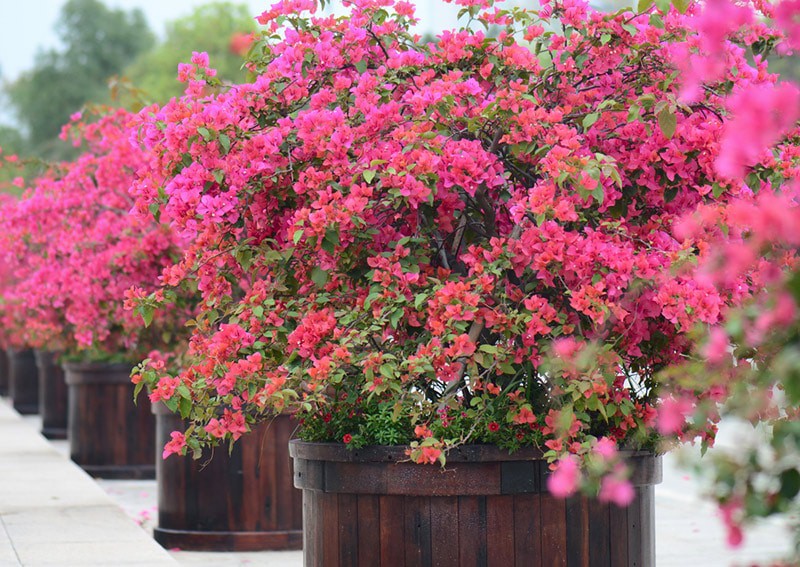 Bougainvilleas
With their beautiful, bold and bright flowers that bloom practically all year round, bougainvilleas are a great statement piece for your patio. They light up any space, even when confined to the pot in which they're planted.
New Zealand Flax
Don't worry; you're just inviting New Zealand's flax into your yard, not their rugby team. These tropical, strappy leaved numbers are a very popular choice for landscapers and designers, and come in a range of earthy tones including green and burgundy.
Clivia
The contrast between the clivia's bright orange flowers and lush green foliage really makes them stand out. They don't like too much direct sunlight - so only plant them if you're prepared to give your new awnings a workout.
Subtle & Sweet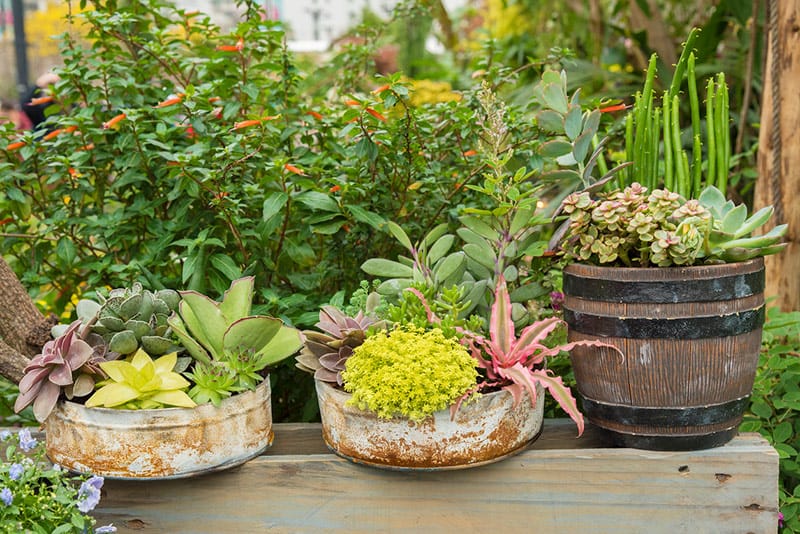 Succulents
Currently the trendiest numbers in the gardening world, succulents are a great choice for those with limited space and limited plant knowledge. They grow don't require much TLC, but can still make a huge impact to the overall design of your patio space.
Ixora
Although it sounds more like a character's name in a sci-fi film, ixora is actually a beautiful, flowering shrub that can add that perfect final touch to your outdoor motif.
Hanging plants
Pressed for space? Try hanging plants. They don't get in your way but they still add a nice splash of colour; we suggest fuschias or petunias.
Low Maintenance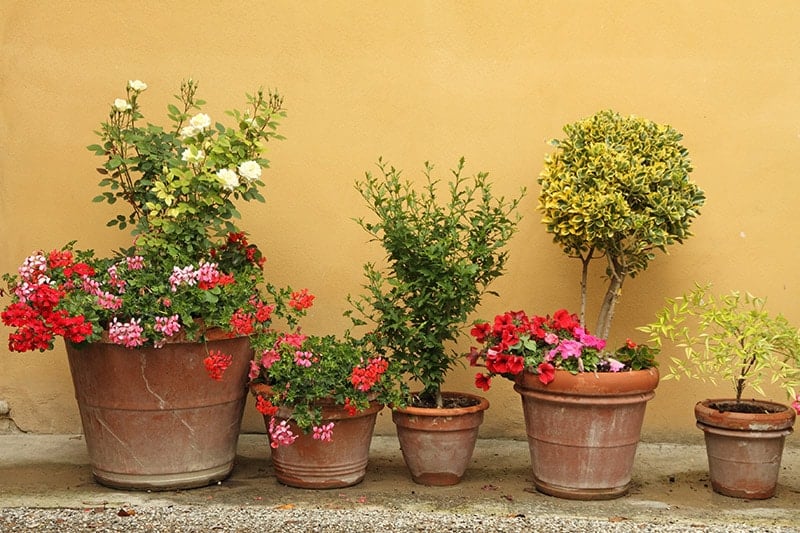 Zonal pelargoniums/geraniums
Zonal pelargoniums (or geraniums) are both beautiful and easy to care for, even in the hot Queensland summer, if they're kept partially shaded under your Outdoor Blinds or Awnings. They come in many different flower colours and varieties to choose from and won't mind if you forget to water occasionally.
Ferns
One of the easiest groups of plants to grow with the highest reward, thanks to their ability to take on a lush life of their own.
Clematis
A lightweight and independent little fellow, clematis is a fantastic climber. Just set, forget and let your clematis plant liven up those boring posts or walls.
Practical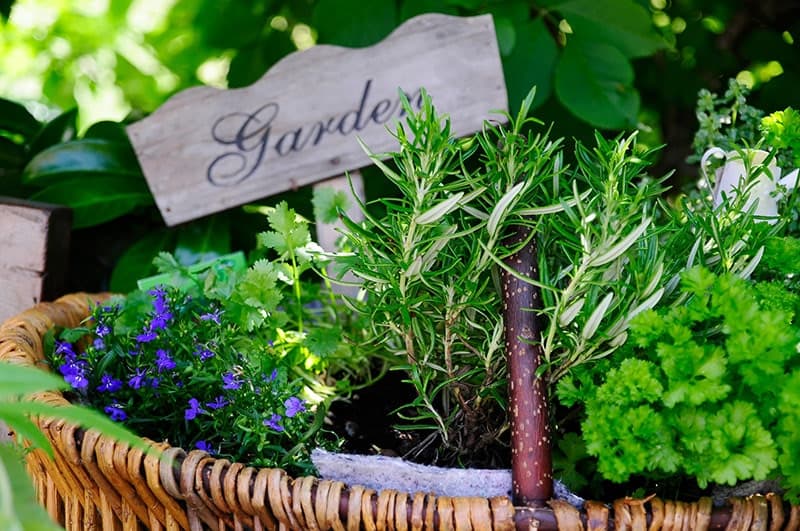 Herbs
Fresh flora and food at the same time? Yes please! There are plenty of great herbs to choose from - we recommend basil, coriander, parsley, and chives.
Lemon trees
When life gives you a patio… make lemon trees! These create a lovely display that also treats you to fresh citrus whenever you want.
Mosquito repellents
Combine decorating your patio with warding off those pesky mosquitoes, with citronella, lemon eucalyptus, rosemary, lemongrass, lavender, or peppermint.